One.
I got hit by a car while I was riding my bike two weeks ago. The driver nubbed my back wheel and I lost control and smashed into a median. As far as bodily injuries go, I looked pretty bad-ass, but had nothing much to write home about, except for a mild concussion. Concussions, by the way, are funny. There are three days of my life that are just lost in my memory, and I have almost no recollection of what I did or what I was thinking. When I look back at that, it feels like I'm staring at someone's grainy photographs, of events I don't even really remember. I also got a cool bruise on my shin. Anyway, I bought a helmet, and naively assumed that anything broken could be fixed, bringing my bicycle in to the shop yesterday. No dice. I guess when you get hit by a car, you actually total your bike, and the guys at shop have to condescendingly say, "This thing is toast," as you present them with the life joy that is your bicycle. So I guess I'm in the market. Also, I'm bummed out.
Two.
Our zebra finches laid eggs, and the eggs hatched, and over Mardi Gras Break, the baby birds emerged from the nest and got very loud. This is what that looks like. (WATCH TO AT LEAST HALF WAY TO GET TO BABIES!)
Three.
I went camping last weekend, with the old crew from Rabouin. Lots of output from that. Camping is ultimately the most fulfilling activity I can think of. It's like a deep cleanse. You just can't do anything when you're camping! All you can do is look at trees, breathe, and crouch by a fire. This is heightened tenfold, as I'm sure I've mentioned before, when you go camping with high school kids who have never been camping before. It's just the fucking best. Here are some relics from that experience:
SubA: This really exists, in a place called Fountainbleau State Park. Seriously.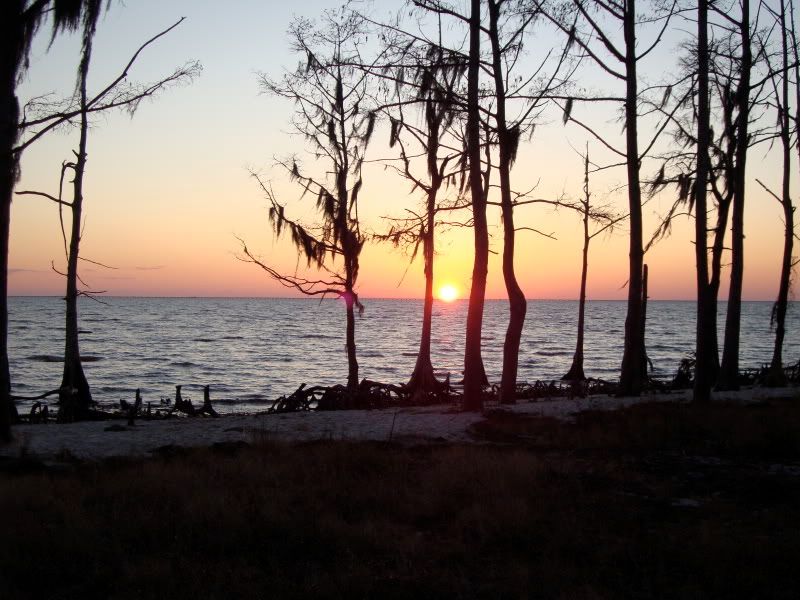 SubB: The boys built the fire, themselves, from wood we found around the site. And they were EXCITED. Observe.
SubC: From the sketchbook this weekend: An in-tents drawing; Mancel from below, with the clouds behind his head.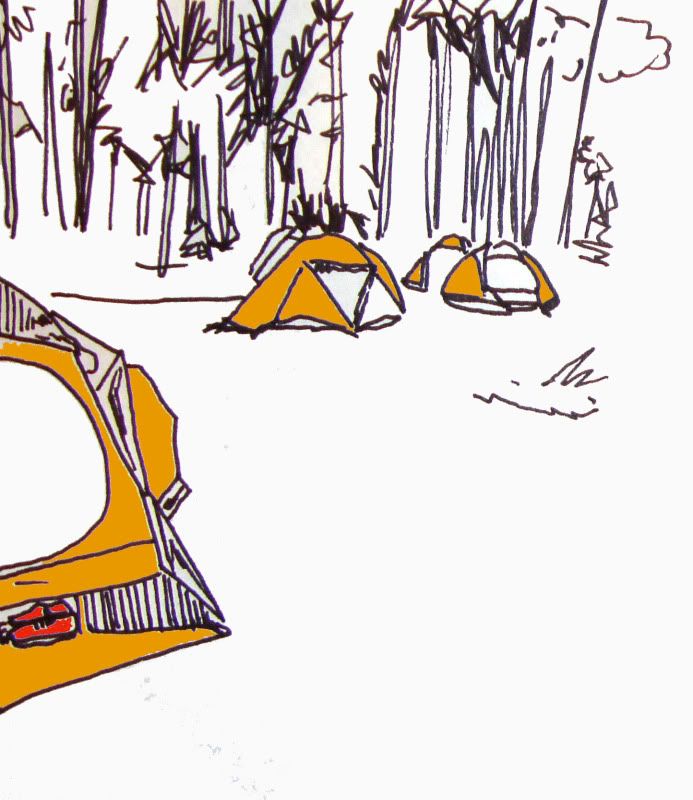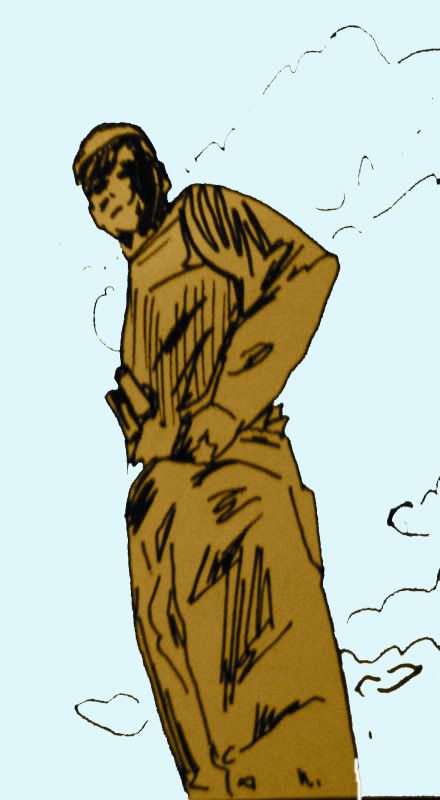 More later, with writing and insight, I promise.